Music Lessons and Classes for all Ages
Offered in Urbana and Springfield, Ohio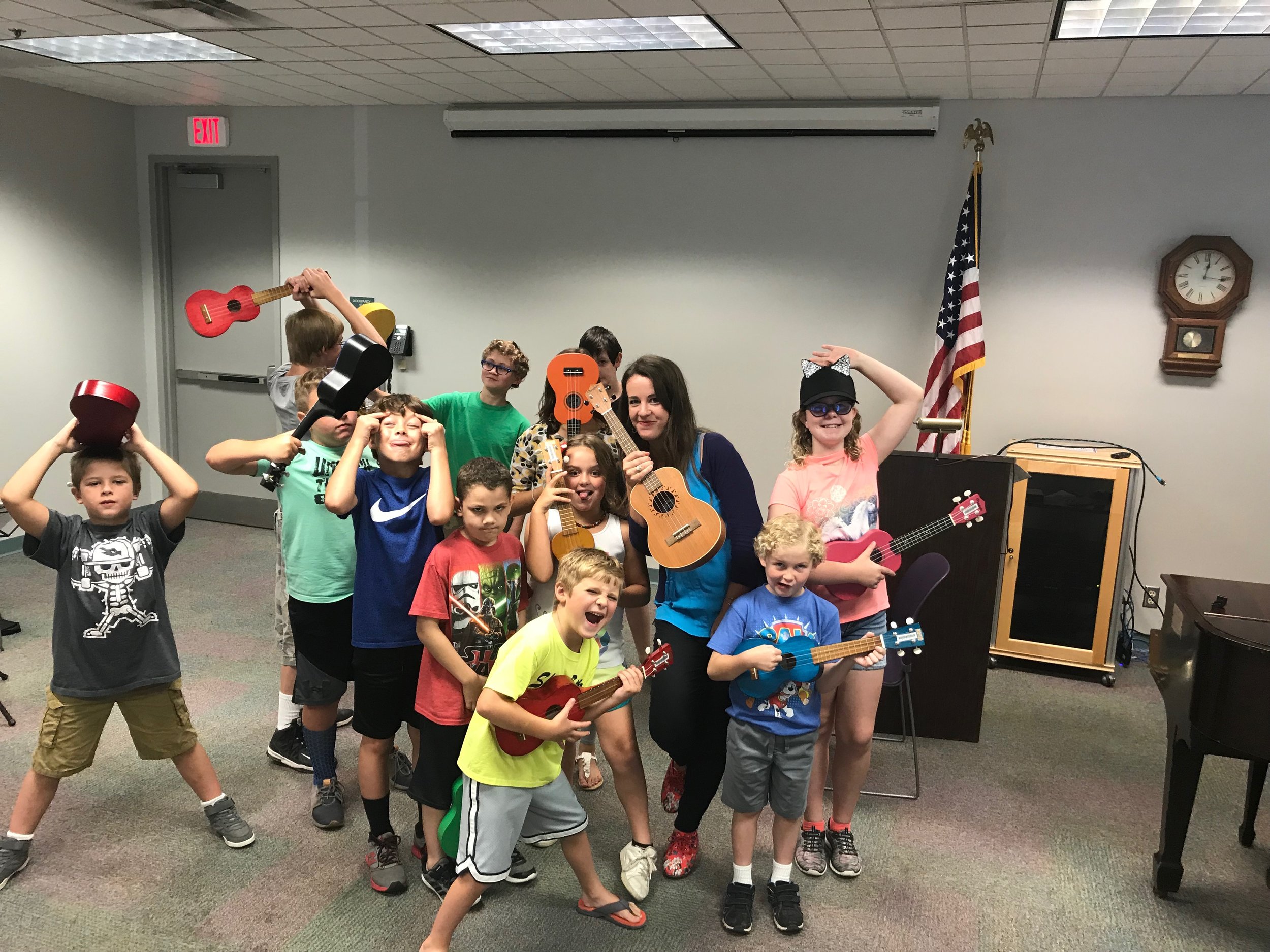 We have a blast discovering ukulele songs that can be taught quickly. We always take a vote for our favorite songs that will be taught throughout the class.
Beginner and Intermediate ukulele classes are offered.
little mozart movement classes
Little Mozart classes are designed for ages 4 and up who want to explore and discover music in a fun way. Join Mozart Mouse and Beethoven Bear as they embark on a journey of learning dance, rhythm, and singing! Instruments are provided during the class to teach rhythm. No musical instrument is needed at home. Students will take home a homemade drum and egg shakers at the end of the 5 week course.
Private Guitar and Piano Lessons
Piano Lessons
Here is Haley who is very excited for her lesson! I enjoy teaching kids and adults who want to explore the world of piano.
Guitar lessons
Classical, pop, folk, and rock guitar are all genres that I teach regularly. Whether you are a beginner or aspiring to improve your current technique as a guitarist, I offer lessons to anyone who wants to improve their skills or discover what guitar has to offer.